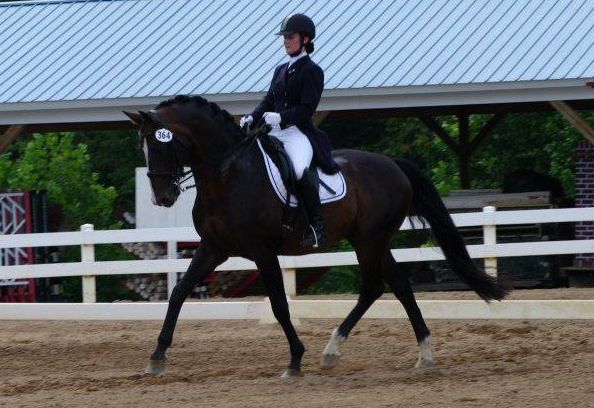 I took Amy Stika's Routinier ("Roo") to Lexington again this year. This is one of my absolute favorite shows: wonderful staff, professionally run, and a great time!
Roo and I did the I-1 on Saturday, and we had our best ride ever to score a 69% and change. So tantalizingly close to breaking 70! One day. On Sunday I did a little too much warmup, so he was a bit tired, but we still managed a solid 65% for 6th place in a huge class.
Photo by Shari Glickman.