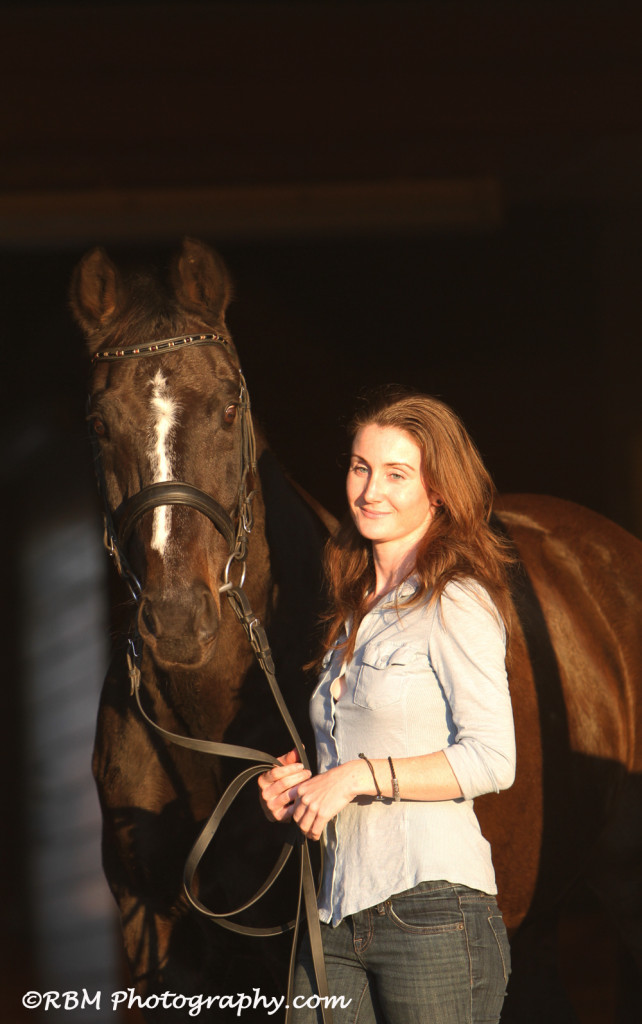 Siobhan Byrne is a life-long horse lover. As a child growing up in the Pacific Northwest, she started riding lessons at the age of seven. She came up through the Young Rider program and upon graduating high school moved to San Diego to work with Steffen Peters and his then-assistant, Allyson Rogers (now of ALR Dressage.) After several years in California, Siobhan moved to New Jersey to attend Rutgers University, where she completed a degree in Philosophy. Her business name, "Qualia Dressage", is a nod to her studies in philosophy. You can learn about qualia here.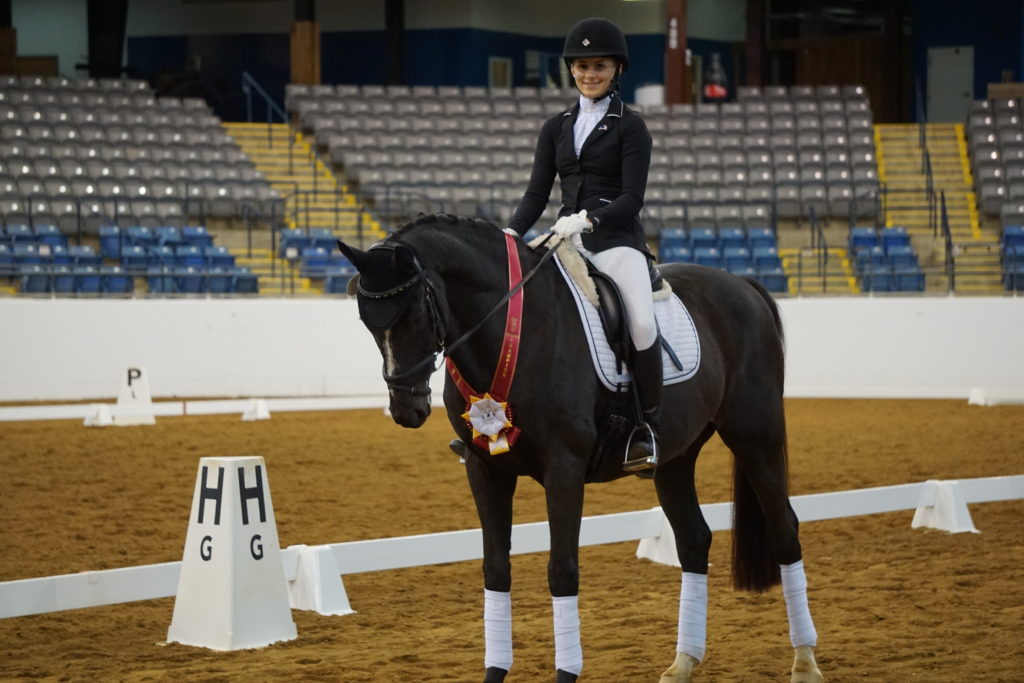 Siobhan has experience bringing both horse and rider systematically up the levels. Her students have earned USDF Bronze, Silver, and Gold medals and championship wins and placings, in addition to learning how to have a better relationship with their horse. A sensitive and sympathetic rider, Siobhan is adept at figuring out what makes a horse tick, and bringing out their best.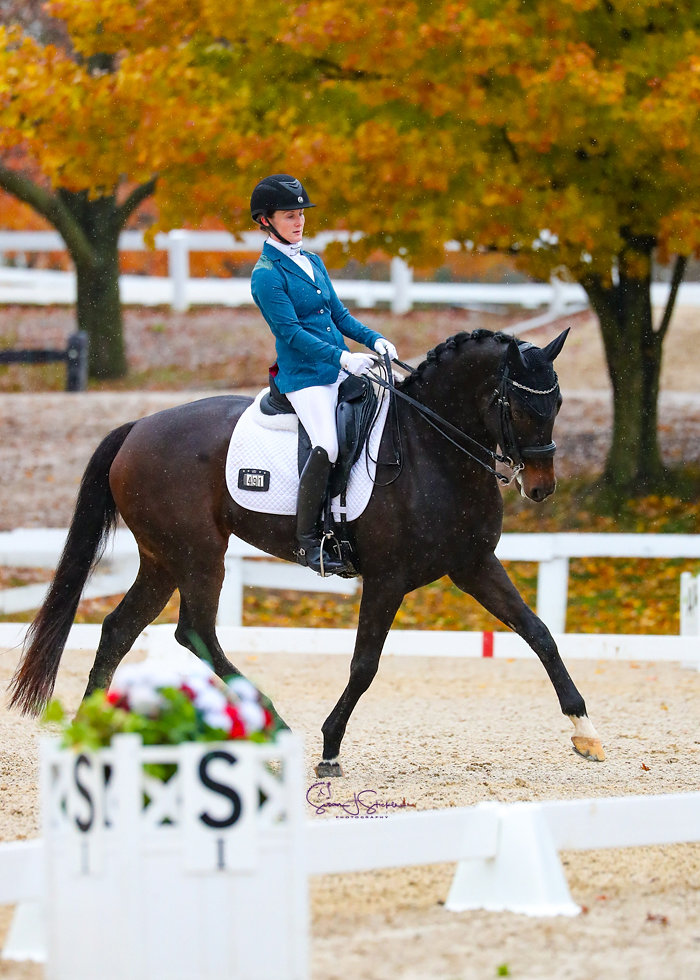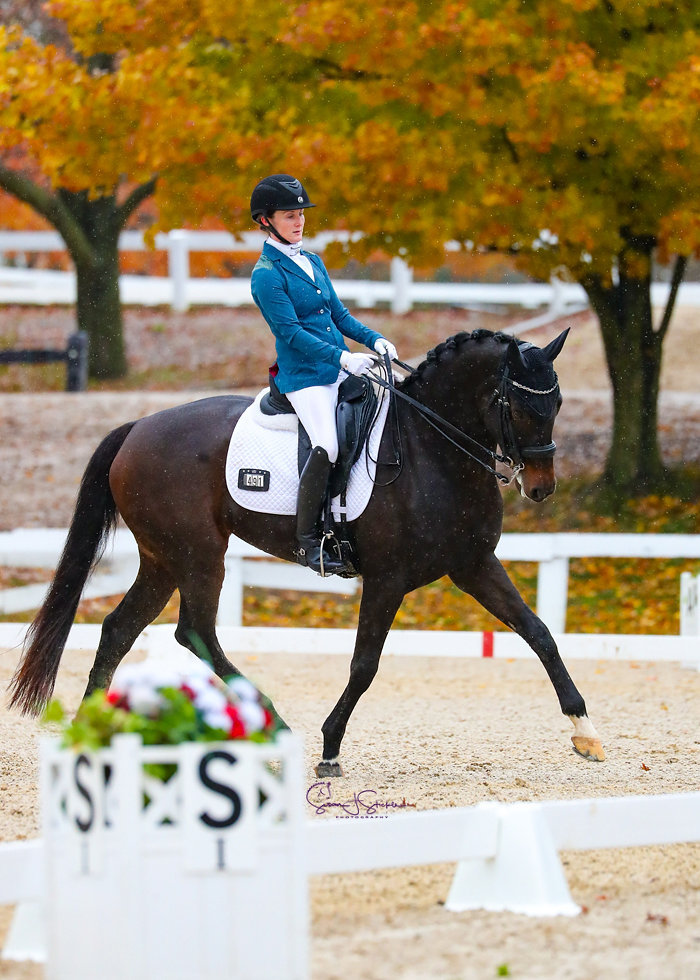 Siobhan is a firm believer in continuing education. She works regularly with international FEI trainers Jessica Jo "JJ" Tate and Jeremy Steinberg. She has also participated in clinics with Lars Petersen, Arthur Kottas, Georg Theodorescu, Conrad Schumacher, Christoph Hess, and Charles de Kunffy. Siobhan is also an alumna of the Hassler Dressage/Harmony Sporthorse Young Dressage Horse Trainers Symposium. The focus on education trickles down to her students–they are consistently in the ribbons locally and regionally, as well as qualifying for national championships such as USDF Finals, USEF Dressage Seat Equitation Finals, and Pony Club Championships. 
Relocated to Maryland in 2007, Siobhan has since worked as an instructor and trainer in the greater Washington, DC area. She works out of beautiful Locks Edge in Poolesville, Maryland and accepts horses in full and partial training there, as well as haul-in lessons. She is also available to travel to ride and teach in the surrounding areas of Maryland and northern Virginia on a limited basis.